Countdown is on for Percona Live: MySQL Conference & Expo
Will we see you at Percona Live?
The Percona Live MySQL Conference and Expo is right around the corner and team MariaDB is excited to be back again this year. If you are going to be there please come see us in Booth #404 (if you can find it.. get it?). This year we have a lot of great information to share on both new products and our company direction.
Why stop by our booth (#404)?:
Meet with the MariaDB team
Pick up some cool MariaDB SWAG

(we have some seriously cool stuff this year)

Get entered to win something cool
Meet Mr. Rod Allen, from Boise Idaho
Get a caricature done by www.EventToons.com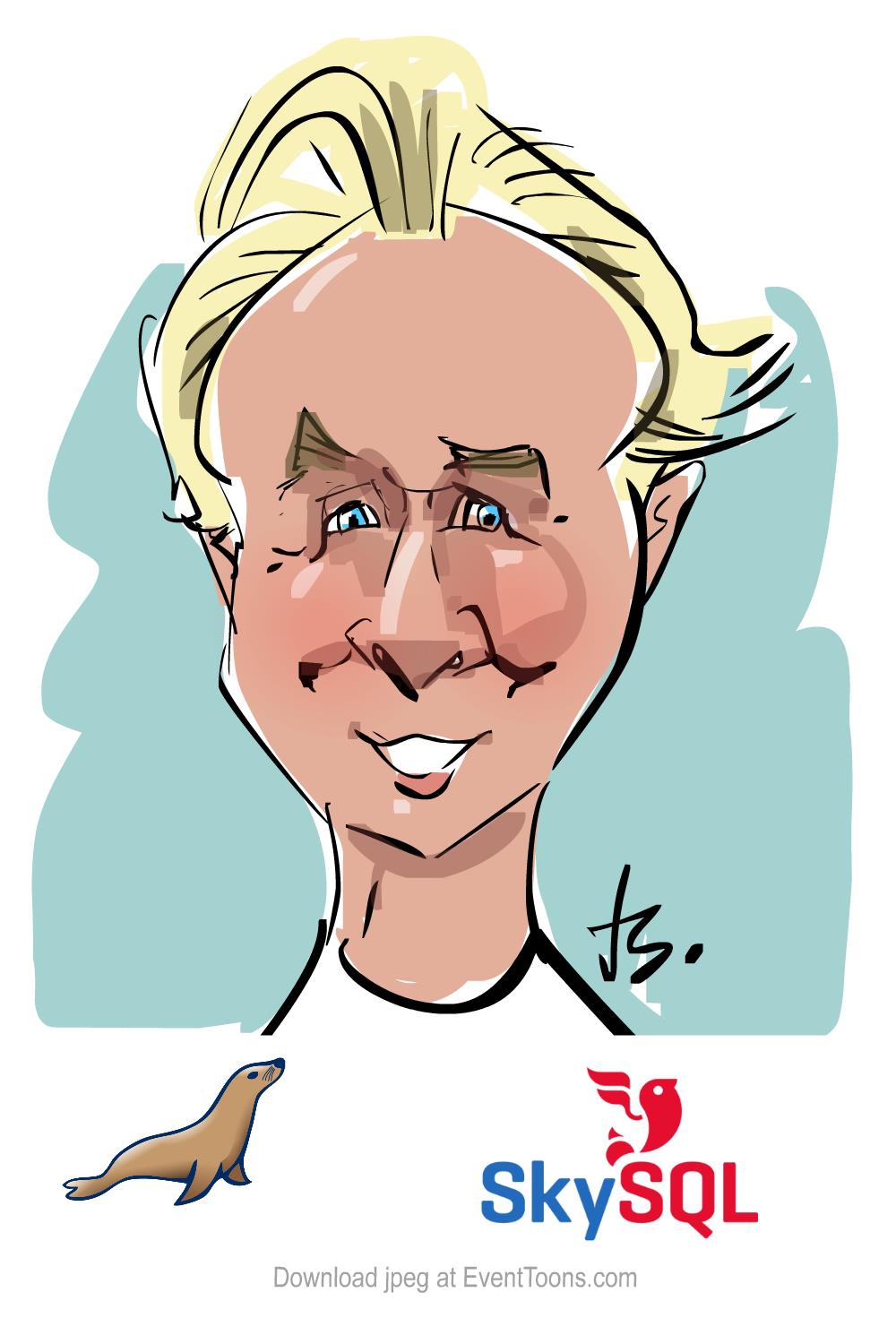 What are members of our team most looking forward to at the event?
Daniel B.
"I'm looking forward to reconnecting with the people I met and talked with last year at the booth and in the BoFs and other events I attended. Even people I work with regularly and talk to every week I only see a couple times a year, so I always look forward to these sorts of events. …. I'm also bringing several copies of my two MariaDB books and I'm looking forward to showing them off to anybody who is interested. 🙂 "
Gerry N
"Networking will be my main focus, with both old MySQL alumni, customers and prospects…..I'll bring OurSQL Podcast CDs to give away"
Marc S
"I love these events. Getting to meet face to face with those who are using MySQL and MariaDB gets me excited to do more. Putting faces to twitter handles, and email addresses is a plus as well. And loading my suitcase with random swag is always a plus."
This year we will be sponsoring the first $500 of the bar tab at the MySQL Community Dinner, hosted by Pythian. If you have not yet signed up for this event you should do so now!